The Costa Coffee story begins in 1971 when Sergio and Bruno Costa arrived in London from Parma Italy with a passion to sweeten any bitterness in life by way of making a great tasting, bitter-free coffee a part of everyday life.
1971
Image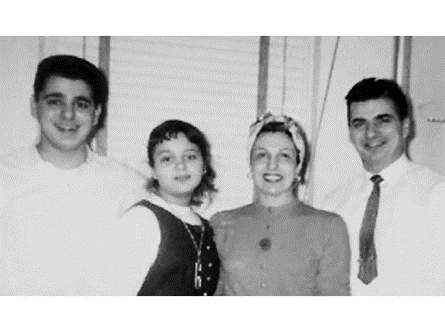 As demand for their coffee grew, they moved to their iconic roastery on Old Paradise Street.  It was there the Costa brothers blind-tested 112 variations of coffee before they tasted one good enough to be their signature blend – Mocha Italia.
1978
Image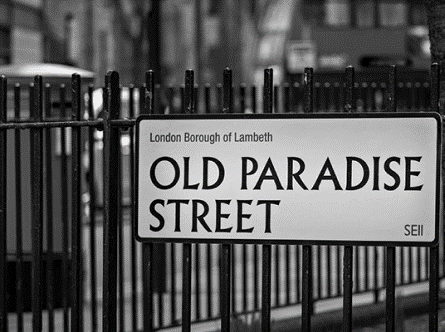 The brothers opened their first Costa Coffee store in Vauxhall Bridge Road and their reputation for artisan quality coffee grew dramatically. Over the years, more stores opened in London, across Europe and crossed continents to Asia and Middle East.
1981
Image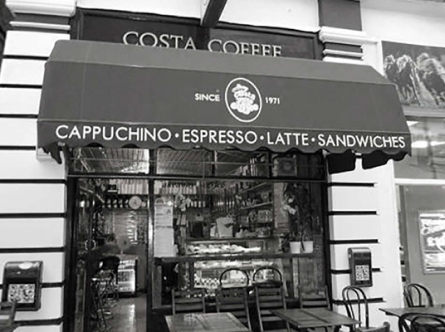 Costa Coffee open their first International store in Aviation Club, in Dubai.
1999
Image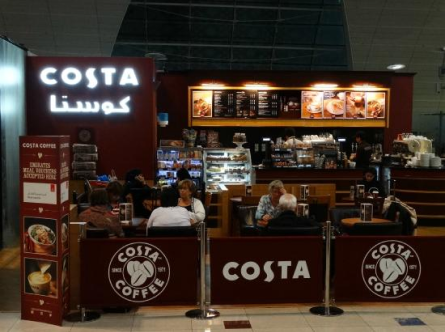 Costa is launched in Cyprus by Symeonides Coffee Cyprus Ltd. The first 2 iconic stores open in Nicosia and Limassol.
2005
Image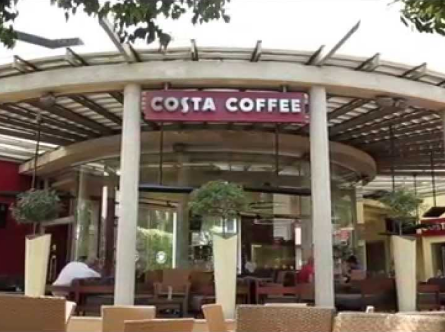 Costa sets up the Costa Foundation, a registered charity focused on improving the social and economic welfare of coffee-growing communities.
2006
Image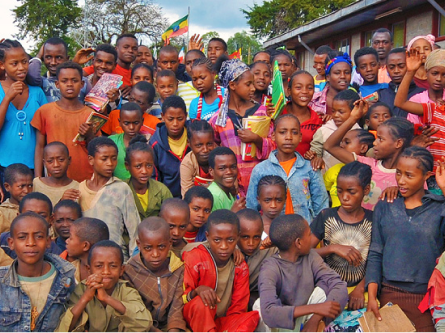 Symeonides Coffee Cyprus Ltd opens 3 more Costa Coffee stores, 2 in Nicosia and its first one in Larnaca.
2007
Image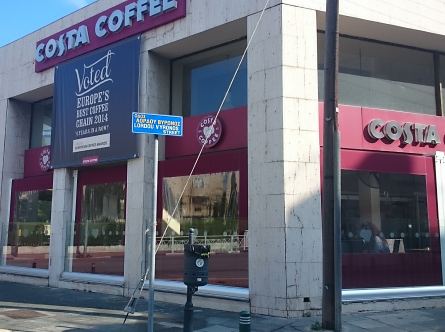 Rainforest Alliance Certified farms start supplying Costa Coffee with beans.
Another Costa Coffee opens in Nicosia
2008
Image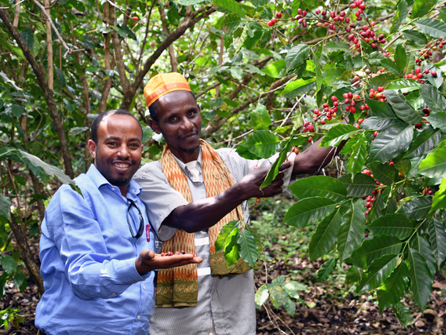 Costa Coffee introduce Flat White
Symeonides Coffee Cyprus Ltd open 4 more stores in Protaras, Paphos, Limassol and Nicosia
2010
Image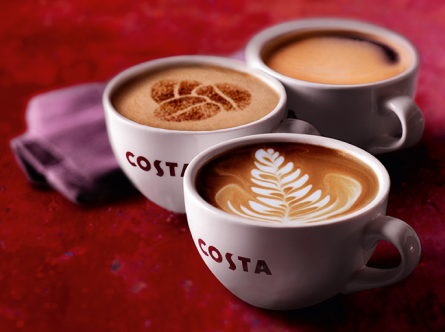 Costa marks its-40 year anniversary
Symeonides Coffee Cyprus opens its 11th store, in Engomi, Nicosia
2011
Image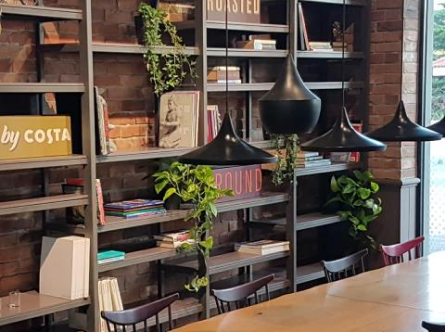 Two more Costa Coffee stores open in Cyprus, in University of Cyprus in Nicosia and in Germasogeia, Limassol
2012
Image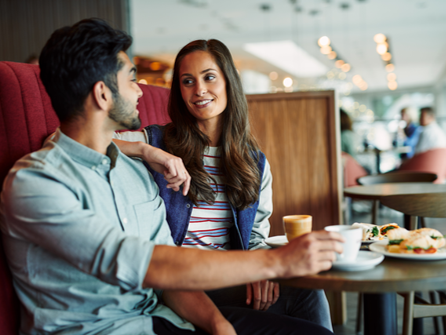 Costa was named "Best Branded Coffee Chain in Europe"
2013
Image
In March 2017, Costa opens a new coffee roastery – 'Paradise Street' in Basildon, Essex.  At the time it was one of the largest roasting facilities in Europe.
The new facility was built to provide infrastructure for expanding Costa's coffee powder business worldwide.
2017
Image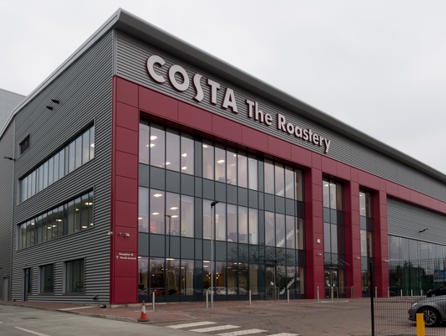 Yet another 2 Costa Coffee stores open in Cyprus, this time in the popular Nicosia Mall and in Poseidonos Avenue in Kato Paphos.
2018
Image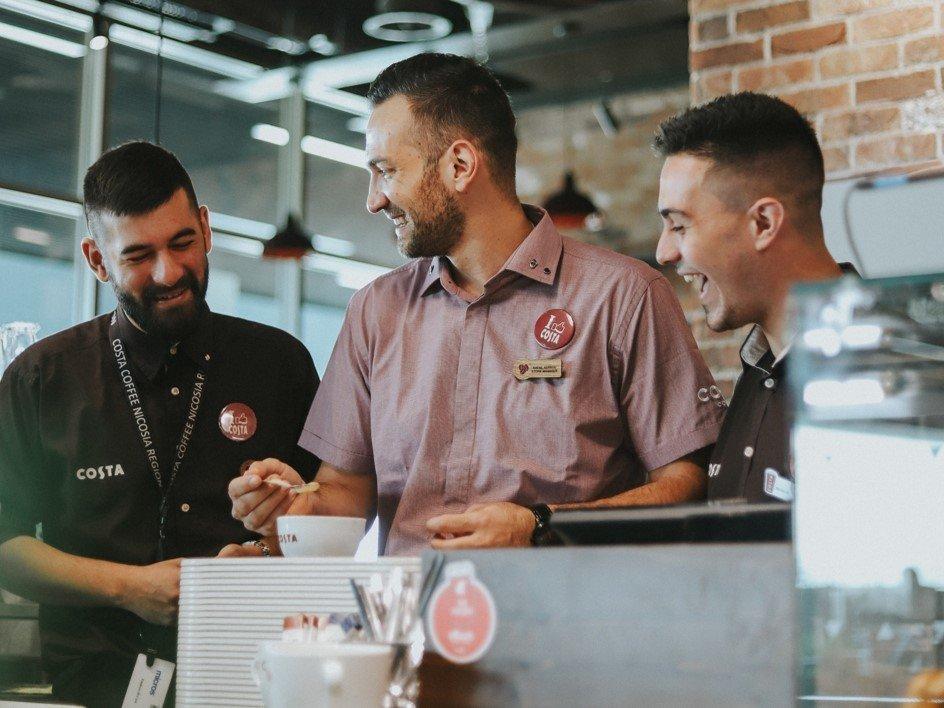 Another addition to the Costa Coffee Cyprus family, the new Costa Coffee store in Agia Napa, just outside Faros Hotel.
2019
Image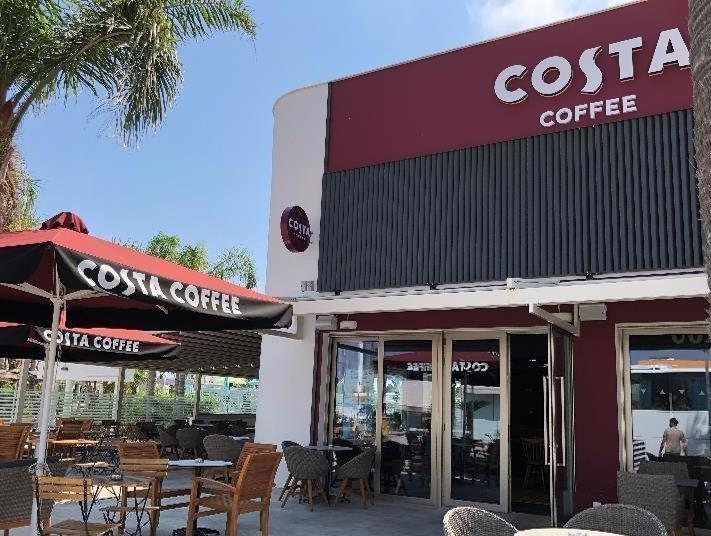 Costa Coffee with 26 shops in Cyprus today, is a testament to the quality of Costa and the love that Cypriots have for high quality coffee.
Costa was brought to Cyprus on the notion that Cypriots, like Italians, extremely appreciate the entire coffee experience. Over the years, this has proven to be true.
Today
Image