Aww… sweet Friday, you just got even better!
On Fridays, enjoy a muffin with your Costa Coffee with only €1.50! Fridays rock people! For more reasons now! 🤘 🤘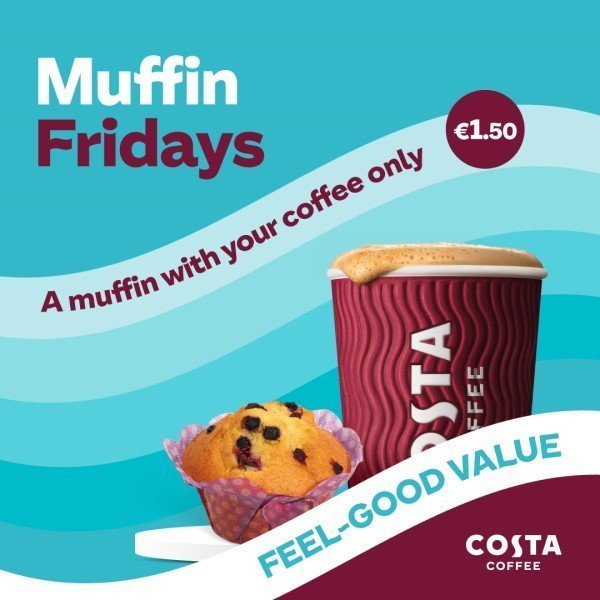 Offer is valid only on Fridays for instore orders. With the purchase of any beverage in any size except bottled drinks (water, juices, soft drinks, spirits),  buy a muffin for only €1.50. From the muffins, the red velvet muffin which is seasonal is exclude. 
Valid as of Friday 17/3/23 and any Friday onwards.